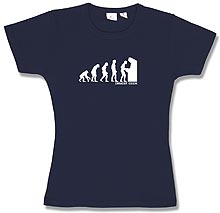 Insert Coin babydoll is a babydoll t-shirt being sold in the Penny Arcade Store for $17.99.
Store Description
Edit
We ask that you please not insert anything else.
I know that when I used to go into arcades, it was common to see a column of developing primates lined up in front of the cabinets. I don't know what it was like where you lived.
100% cotton babydoll Tee, available in Navy. Evolution man design on the front in white, Penny Arcade logo on the back in white.
Ad blocker interference detected!
Wikia is a free-to-use site that makes money from advertising. We have a modified experience for viewers using ad blockers

Wikia is not accessible if you've made further modifications. Remove the custom ad blocker rule(s) and the page will load as expected.